April 2018: I'll be back @ THE TASTING ROOM, Uptown Park, Houston, TX on Fri, 27th of April between 5 – 8pm: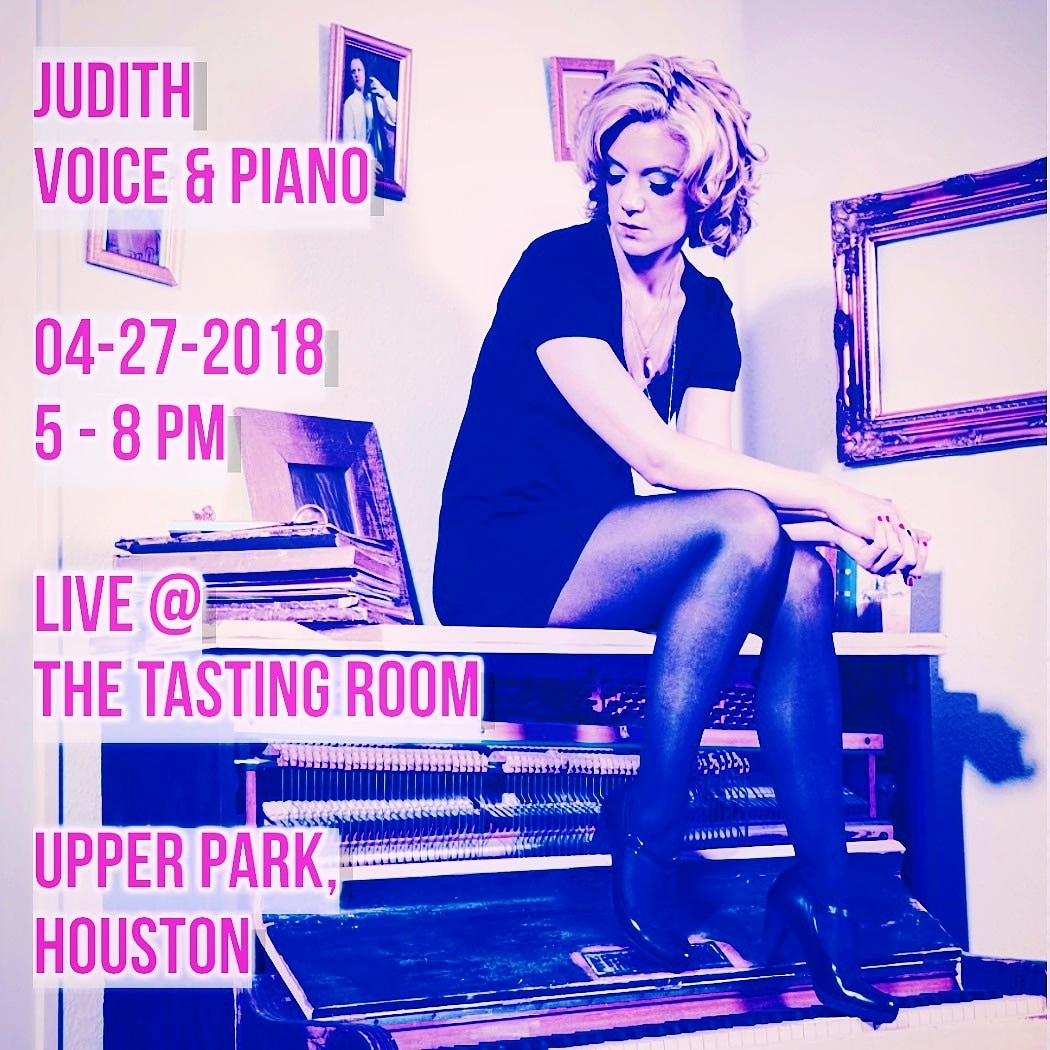 April 2018: Judith #voiceandpiano live @ THE TASTING ROOM, Uptown Park, Houston, TX:
See directions here…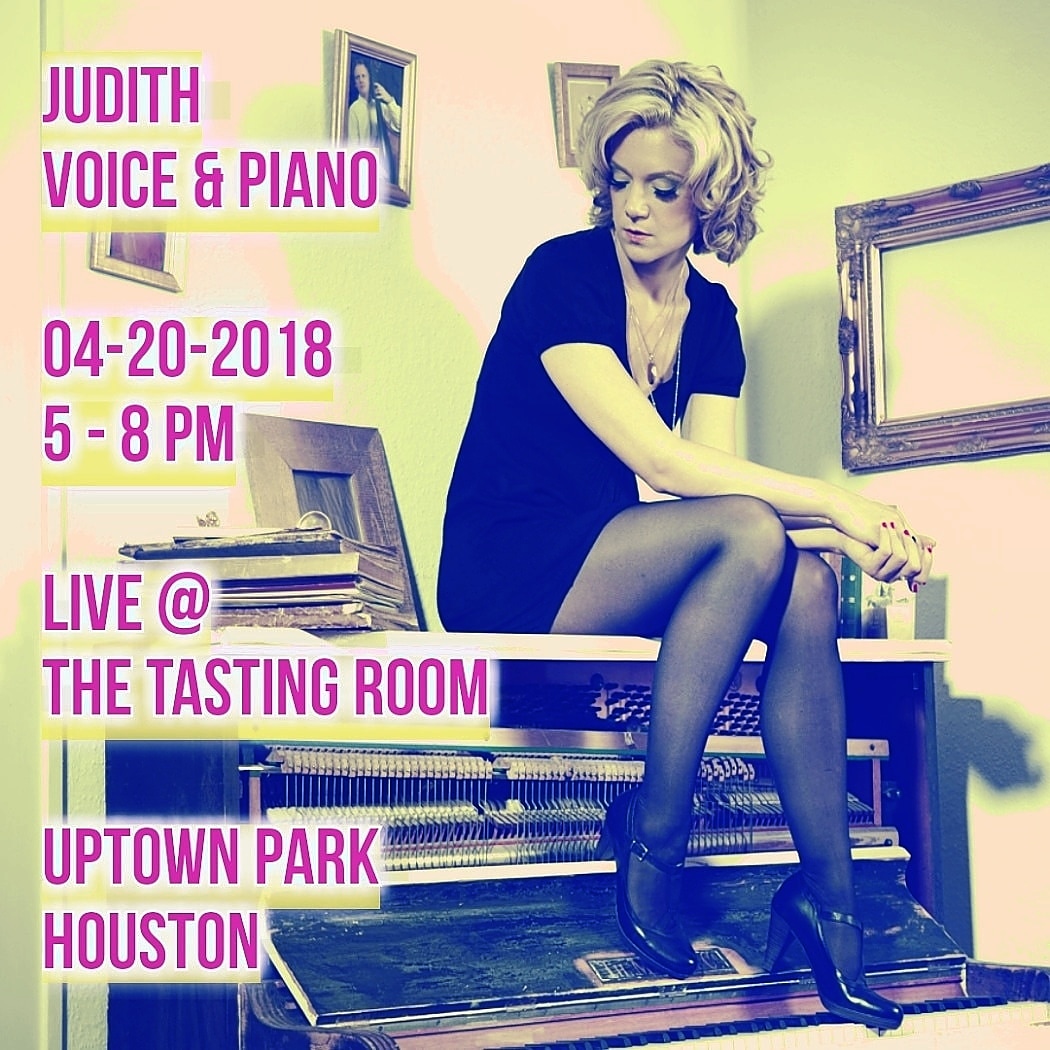 March 2018: Here I invite you to watch my most recent live video of THE PRAYER (Céline Dion & Andrea Bocelli Cover) ❤️ I've played it for the beautiful couple Tisha & Samuel Dike at the stunning wedding location Briscoe Manor in Richmond, TX last month to accompany the processional of the groom, his groomsmen, the bridesmaids and the flower girl. Lots of love to Tisha & Sam – and enjoy watching it!
February 2018: I've just received a couple of beautiful pictures of a wedding ceremony at Silver Sycamore Pasadena, TX. Diana & William booked me quite on short notice for their dream Winter Wedding. Thank you two for your wonderful review and all the best for you!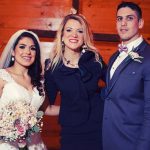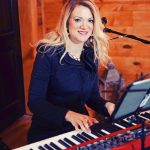 January 2018: HAPPY NEW YEAR to y'all! I'm blessed to start the new year with fantastic news: I've been announced as one of the TOP 5% 'Couple's Choice Awards' on Weddingwire! Thanks to the wonderful people I've had the pleasure to sing and play for in the past year! This price is just because of YOU!
December 2017: I'm all ready for the upcoming Holiday weeks and prepared all kinds of carols or Christmas songs to play and sing for my Christmas gigs. Here's just a little snippet of Britney Spear's MY ONLY WISH I've rehearsed yesterday:
November 2017: Requests for Pop Voice Lessons are getting more and more! I'm proud to announce I'm also a new member of the US Teaching Platform TAKE LESSONS. Visit me there, book your first vocal lesson and start singing NOW!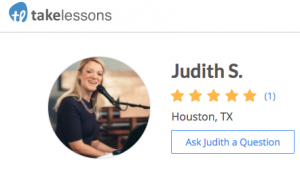 November 2017: check out my new live video of my performance of one of my 'all-time-favorite-love-songs' THE ROSE (by Amanda McBroom, sung by Bette Midler, LeeAnn Rimes etc.) ❤️ I've played it for Melanie & Chris' wedding in September this year for the processional of the bride! '…just remember in the winter far beneath the bitter snows…lies the seed that with the sun's love in the spring becomes the rose' ❤️
October 2017: I'm proud and happy to announce that I've opened up a day per week to offer POP VOICE LESSONS HOUSTON! If you like to learn how to control your voice better, how to feel more comfortable when you're singing or how to prepare for your gig/audition, then you're welcome at my place to learn some techniques to improve your performance! Send me an email to judith.voiceandpiano@gmail.com or call 1-713-566-0524 ! I'm looking forward to hearing from you!
September 2017: Check out my new live music videos of the romantic love songs YOU RAISE ME UP (Josh Groban Cover) and AMAZING GRACE (by John Newton, sung by Celtic Women)! I've played these tunes for the wedding of Agata & Bruno in July during their wedding ceremony! …'You raise me up so I can stand on mountains…' ❤️

August 2017: Here's a live video of one of the most beautiful love songs of all times: John Legend's ALL OF ME! I've performed it for the recessional of Franzi's & Alexander's wedding on August 11th 2017 and hope you enjoy watching it! …'you're crazy and I'm out of my mind' :
July 2017: I'm happy to share with you a live video of one of my past wedding ceremonies I've had the honor to accompany: 'A Thousand Years' (by Christina Perri). Enjoy it and let me know if you like it!