NOW also available for ONLINE LESSONS! See here…
Hi there!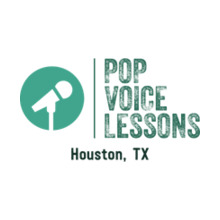 I am Judith, a professional Pop/Rock/Jazz singer and Pianist based in Houston, TX. In 2009 I have received my Master's degree in Popular Music Voice Education at the University of Music & Drama in Hanover, Germany, and for the past 10 years I have worked as a voice instructor and freelance singer/pianist in Germany, the UK, Egypt, Greece – and now in Houston, TX.
If you wish to improve your singing skills, do not hesitate to contact me! No matter if you are a newbie or a pro, younger or older – by working on breathing techniques, ear training, different sound approaches and exercises you will be always able to reach higher levels with your voice!
My approach to singing is to combine the voice with your whole body in order to reach higher registers, gain more power and loose strain and fears! I am going to help you to enjoy singing even more – in an effortless and comfortable way!
Here's a little video of a couple of exercises I did with my students as a group before our recital last week. It's just a little snippet, but it gives you a bit of an insight how we warm-up our voice and what's part of my lessons:
Content of my lessons are:
speech level singing
belting
ear training
breathing techniques
score reading
improvisation/scat
songs from the popular music spectrum (Jazz, Rock, Pop, Musical, RnB)
body & posture as a support for your singing
singing in harmonies
microphone technique
performance
Fee:
The fee for a lesson starts from $25 for 30 min up to $60 for 90 min. in my studio. Are you planning to come on a regular base I will offer you a discount on the hourly rate!
I cannot wait to meet you and to help you to get more control over your voice! You can do it!
More about Judith: